Unveiling Sonic Treasures: Exploring Alt Rock, Americana and Pop Rock in New Releases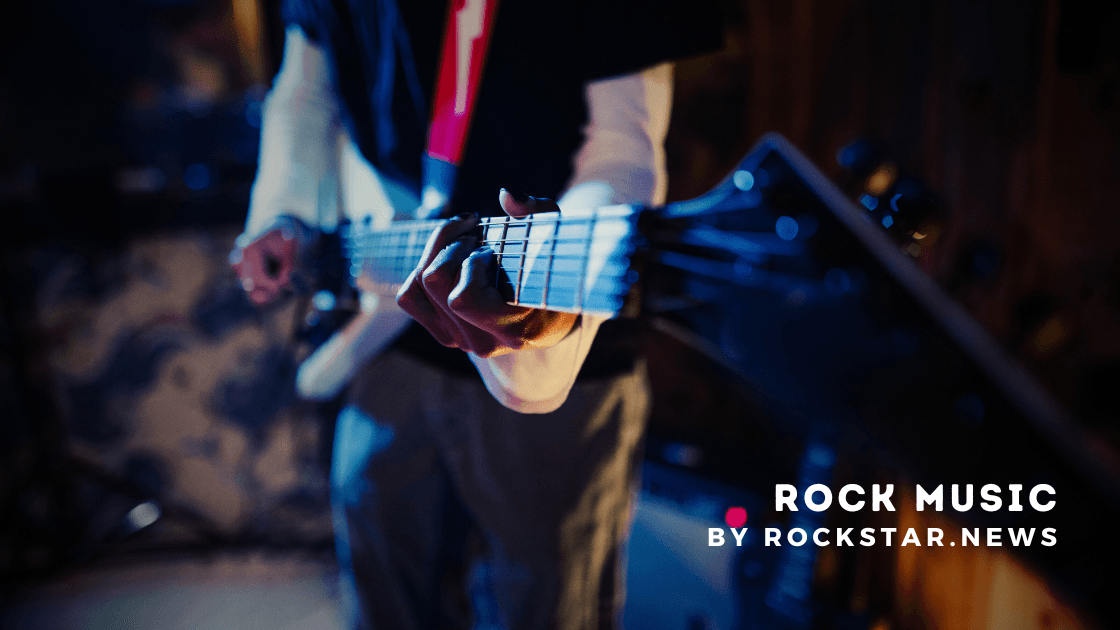 From the catchy hooks of Alt Rock to the heartfelt storytelling of Americana and the infectious melodies of Pop Rock, here there's something for everyone to discover.
In the first section, we unravel the captivating sounds of Alt Rock, showcasing the vibrant and edgy energy that defines this genre. You'll find yourself head-banging to euphoric guitar riffs and immersed in lyrics that capture the essence of youth and rebellion. Get ready to explore a vibrant music culture that's pushing boundaries and redefining what it means to rock out.
The second section takes us on a heartfelt journey through Americana, a genre deeply rooted in storytelling and soulful melodies. Prepare to be transported to charismatic landscapes with heartache, resilience, and the true essence of Americana.
These talented artists will take you on an emotional ride that will leave you craving more and experiencing a sense of connection to the rich cultural heritage.
So, whether you're a seasoned music enthusiast or a curious explorer of new sounds, join us as we dig deeper into the indie music scene. Unearth hidden treasures waiting to be discovered, connect with these talented artists on Spotify and immerse yourself in our thoughtfully curated playlist that showcases the best of Alt Rock, Americana, and Pop Rock.
---
1) MERMAID AVENUE – Fear of a Bleeding Heart
Mermaid Avenue, an independent artist from Australia, has released an exceptional single titled "Fear of a Bleeding Heart." Their music, which blends alt-country and Americana influences with a touch of soft rock, stands out in the music industry. With soulful lyrics and a captivating melody, Mermaid Avenue's sound is reminiscent of legendary artists such as Tom Petty and Sheryl Crow.
One can't help but be enchanted by the quality of Mermaid Avenue's music. As one listener puts it, "Their music takes me on a journey with its mesmerizing harmonies and heartfelt lyrics." The band's unique style and attention to detail make them a standout in the genre.
If you are a fan of country rock and Americana, Mermaid Avenue is an artist you should definitely check out. To delve deeper into their music, be sure to visit their website and follow them on Spotify. Don't forget to listen to our recommended playlist, where you can immerse yourself in the captivating sounds of Mermaid Avenue and other talented independent artists.
---
2) TRASHY ANNIE – Sticks and Stones
Trashy Annie, an independent artist from Austin, Texas, has burst onto the music scene with their latest album, "Sticks and Stones." With a sound that seamlessly blends alt-country, rock, and Americana, Trashy Annie has created a unique and captivating musical experience.
One listen to Trashy Annie's music and you'll be transported into a world of anthemic melodies and thought-provoking lyrics. Annie's vocals are both powerful and soulful, evoking the classic sound of female rock vocalists like Stevie Nicks and Pat Benatar. As one fan put it, "Trashy Annie's music is a breath of fresh air in a world saturated with generic pop tunes. Their ability to infuse classic rock with a modern twist is truly impressive."
With influences ranging from alt-rock to soft rock, Trashy Annie's versatility shines through in every track. Their songs have a timeless quality that can appeal to fans of all ages and music genres. Whether you're looking for a relaxing tune to unwind to or an energizing anthem to work out to, Trashy Annie's music has got you covered.
If you haven't already, I highly recommend checking out Trashy Annie's website to learn more about their music and upcoming shows. Make sure to follow the band on Spotify and give their tracks a listen. Additionally, don't forget to like and listen to our playlist, featuring the best rock and alternative tunes from indie artists like Trashy Annie. Trust me, you won't be disappointed. So what are you waiting for? Dive into Trashy Annie's world of captivating melodies and embrace their unique blend of alt-country, Americana, and rock.
---
3) THE CANDY REPUBLIC – I do not write love songs
Hey music lovers! I've just stumbled across a hidden gem in the vast world of independent music. Let me introduce you to THE CANDY REPUBLIC, an alternative pop band hailing from the United Kingdom. Their latest single, "I Do Not Write Love Songs," has left me awestruck.
"I Do Not Write Love Songs" is a skillfully crafted song of two parts. The first takes you on a journey into the yearning for a real, authentic relationship. With its beautiful melodic ballad, vulnerable lyrics, and melody line that tugs at your heartstrings, it truly showcases the talent of this incredible band.
If you're a fan of artists like Coldplay or OneRepublic, I guarantee that you'll find solace in the melodic pop-rock sound of Candy Republic. Their unique blend of indie pop and alternative rock creates a fresh and captivating listening experience.
Don't just take my word for it! As Bob Dylan aptly said, "The times, they are a-changin'." The Candy Republic's music is breaking barriers and redefining the indie pop genre. So, check them out, visit their website, and follow them on Spotify. Trust me, you won't regret it. And while you're at it, make sure to like and listen to our curated playlist featuring the best independent artists out there.
---
4) STONEDOG – New Tricks
If you're looking for a breath of fresh air in the rock scene, STONEDOG's new album, New Tricks, is must-listen material. Hailing from Alameda, CA, this independent artist is a powerhouse in the alternative rock world.
New Tricks is an excellent example of a modern indie rock record that packs a ton of punch. Stonedog mixes elements of rock n roll, power pop, and stoner rock into a wholly unique listening experience.
As one impressed reviewer noted, "Stonedog's New Tricks is pure gold. Their music bridges the gap between alternative rock and power pop, and it's done so flawlessly." If you're a fan of rock giants like Queens of the Stone Age or Royal Blood, you don't want to miss Stonedog.
Check this band out now and visit their website to learn more. Follow them on Spotify and add their latest album to your playlist for an unforgettable musical experience.
---
5) OPENTAB – WYA
OPENTAB, an independent band hailing from Winnipeg, Canada, has recently released their very first single, "WYA." With a fusion of alt-rock, indie-rock, and surf influences, their music offers a refreshing and unique sound that is sure to captivate listeners. Having been together for five years and playing numerous shows, OPENTAB has honed their craft and crafted a single that showcases its talent and dedication.
One listens to "WYA" and you'll be hooked. The song is a perfect blend of catchy melodies, powerful vocals, and infectious guitar riffs. As the band members themselves put it, "WYA is the soundtrack to youth and rebellion, with a sound that will transport you back to those carefree summer days." Indeed, the track immerses listeners in a nostalgic ambience reminiscent of alt-rock legends like the Red Hot Chili Peppers and The Strokes.
OPENTAB's music is a celebration of both Canadian and Asian-based cultures, combining elements from each into a unique sonic experience. Their ability to seamlessly blend genres and influences is what sets them apart from other independent artists. If you're a fan of alternative rock and indie music, OPENTAB's "WYA" is a must-listen.
To support OPENTAB and discover more of their music, make sure to check out their YouTube, follow them on Spotify, and give their single a listen. You can also like and listen to our curated playlist featuring some of the best independent artists in the scene. Don't miss out on the opportunity to experience the talent and creativity of OPENTAB.
---
---
6) UBIQUITY MACHINE – Combustioneer
If you're looking for great indie music, UBIQUITY MACHINE is the band for you. Their latest single, "Combustioneer," is a mesmerising experience that invites you to get lost in a languid and sensual sound bath that will blow you away.
The dual-channel vocals create an enigmatic and passionate atmosphere that transports you to the middle of an erotic encounter. The performance of the band is nothing short of stunning, and it's no wonder they have been compared to ART ROCK and PSYCHEDELIC legends like Syd Barrett and Radiohead.
UBIQUITY MACHINE has been carving out its own niche in the world of ALTERNATIVE POP and ART POP. With soft rock elements and quirky lyrics, the band's music manages to be both familiar and surprising. If you're a fan of male vocals and are looking to expand your horizons, you definitely need to check them out.
So why not give UBIQUITY MACHINE a chance? You can visit their website, follow them on Spotify, and even like and listen to one of our playlists. Trust me, you won't regret it.
---
7) RHEIN – Allemaal alleen
If you're into discovering fresh and exciting music, let me introduce you to an independent artist that is making a big splash in the music scene. They go by the name RHEIN, hailing from the picturesque city of Nijmegen in the Netherlands. RHEIN has recently released its second single. This track is an absolute banger that combines elements of alt-rock, indie rock, and dream pop.
With male vocals that are both haunting and mesmerizing, RHEIN's sound draws comparisons to famous artists like The National and Tame Impala. "Allemaal alleen" is a perfect example of their signature style, blending indie melodic pop rock with synth influences to create anthemic and captivating music. The track is a true gem that showcases RHEIN's ability to craft songs that are both edgy and melodic.
If you want to experience the magic of RHEIN's music, I highly recommend checking out their Facebook and following them on Spotify. You can also pre-save "Allemaal alleen" on Spotify to be the first to listen when it drops. Don't miss out on this rising talent from Europe's vibrant indie rock scene. So, what are you waiting for? Get ready to immerse yourself in the captivating world of RHEIN and let their music take you on a journey like no other. And, while you're at it, why not check out our playlist where you can find more incredible independent artists like RHEIN, blending genres and creating music that pushes the boundaries of the norm.
---
8) ENDA MULLOY – NOTIONS IN MIDLIFE CRISIS
Enda Mulloy is an independent singer-songwriter hailing from Mulranny, Ireland. I bumped into his latest album Notions in Midlife Crisis last weekend and was blown away by the unique blend of Americana, Rock and Indie Folk he delivers.
Mulloy's sound is very much in the vein of Folk Rock giants like Bob Dylan and Tom Petty, but he manages to bring a fresh and innovative approach to the table. His guitar playing on tracks like 'A Message From Stephen (Carry Me Home)' starting at 1min24s, and 'Batten The Hatches Down' is nothing short of phenomenal. As a matter of fact, listening to this album has taken me back to a classic sound and made me think a lot about Neil Young's Harvest Moon.
Enda's music is simply put, super catchy and well-crafted. You can't help but be taken in by his approach to the music he creates. It's inevitable that he will become one of the greats in the Singer-Songwriter genre.
If you love Indi melodic pop rock and rock pop with male vocals and easy listening quality, then this 10-tracks album is for you! Check it out, visit Enda Mulloy's website, follow him on Spotify, and don't forget to like and listen to our playlist.
---
9) ED BENNETT – World's Between
ED BENNETT is an accomplished singer-songwriter, born and raised in the United Kingdom, and based in London. As an independent artist in the music industry today, it takes great talent and dedication to stand out from the crowd, and Bennett does just that with his latest single "World's Between". The single combines elements of Americana and classic rock that create a catchy, anthemic sound, with Bennett's male vocals delivering the perfect balance of emotion and grit.
Bennett's music shares similarities with alternative rock artist Frank Turner and classic rock group The Rolling Stones, while also establishing its own unique sound. Bennett infuses his UK-based culture into his music but manages to produce a universal sound that anyone can enjoy. In the words of a listener, "ED BENNETT is a true artist; he knows how to create a classic sound with a fresh twist."
Overall, ED BENNETT has released a super catchy single that showcases his immense talent and dedication to his craft. Don't miss out on experiencing the musical talent of one of the best indie rock artists around today. Check it out, visit his website, follow him on Spotify, and like and listen to our playlist.
---
10) THE VALIANTS – Red Mist
Are you a fan of alternative rock music? Look no further, because I've got the perfect artist for you. Let me introduce you to THE VALIANTS, a talented independent band hailing all the way from Melbourne, Australia. This five-piece group is making waves with their latest single, "Red Mist," which is just a taste of what's to come on their highly anticipated debut EP.
"Red Mist" is an absolute gem, filled with infectious energy and captivating melodies. The male vocals are powerful and emotive, immersing you in the story of the song. One thing that sets THE VALIANTS apart is their ability to create anthemic tracks that stay with you long after the song ends. As one fan beautifully described it, "Their music is a perfect blend of indie rock and garage rock, with a super catchy and edgy vibe. Once you start listening to them, you won't be able to stop."
If you're curious to discover more, I invite you to visit THE VALIANTS' Facebook, follow them on Spotify, and listen to their playlist. Take a deep dive into their world of indie melodic pop rock and get ready to be blown away. It's clear that these guys have what it takes to make waves in the music industry, and "Red Mist" is just the beginning of their journey to success.
---
Craving a vibrant exploration across the musical landscapes of Alternative Rock, Pop Rock, Acoustic and other genres? Dive headfirst into…
About Author