Introducing Independent Artists Who Are Breaking All The Rules In Soft Rock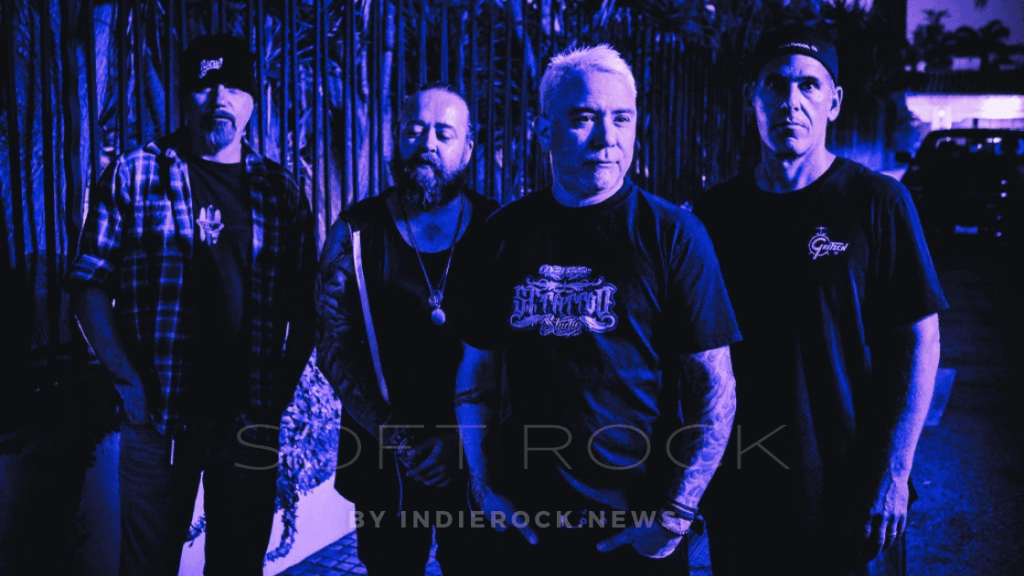 With the number of independent artists increasing rapidly, it can be difficult for them to get their music heard by the masses.
The fast development of the independent music industry is amazing. The only problem with this explosion in music is that it sometimes gets lost between the cracks –- drowned out by the flashier genres and saturated by the increasing amount of titles that are published every day.
As part of this article, a few of the most promising up-and-coming bands, singers and songwriters that have been riding a wave of success are highlighted.

(Foto: S⌀undhoose releasing Loner)
It's not about personal taste, but the quality of music. So we will introduce you to prominent indie artists in the soft rock genre and we will share our perceptions as to why they are so successful.
Indulge yourself with this selection of songs created by people who understand the true definition of being an "independent artist" and who are creating music that will surely enrich your life. You can listen to our full playlist which contains the artists' music, and know more about their work by scrolling down the page.
---
1) JOE MACRE – The Dream Is Free
Joe Macre's latest album The Dream Is Free is a 10-track classic rock journey that takes the listener on a tour of the American rock n roll experience.
Joe Macre's guitar work and vocals are the main focus of this album, with plenty of hard-hitting riffs and melodic hooks. The songs offer an eclectic mix of sounds from soft rock ballads to more hard-hitting pop rock tracks.
The Dream Is Free is an album about what it means to be an artist and find your own success in music, but it also has elements of nostalgia for those who grew up listening to bands like Journey and Foreigner.
The first track "The Dream Is Free" starts off with some light acoustic strumming before transitioning into a heavy chorus with strong bass lines and catchy vocals from Joe.
Our favourite track is "Tell Me", which has more of a pop rock feel with upbeat drums and electric guitar riffs throughout the verses, but then slows down for an epic chorus that will have you singing along every time you listen! Check it out, visit his website and follow him on Spotify.
---
2) STARAV – Waiting So Long
Indie Pop Rock artist and producer Starav's "Waiting So Long" is a perfect example of why you should always keep an eye out for good music.
I first heard this song while I was browsing through Spotify's new releases, and I knew right away that it was something special.
It's a soft rock with a dream pop undertone, but it's also got a classic feel to it—it's like the kind of song that would have been popular in the '90s and then again in the early 2000s, but with an updated sound that makes it fresh and exciting.
I've been listening to this song on repeat since yesterday, and I'm not sure how many times I'll have to listen to it before I stop loving it—but as far as indie pop goes, this one is definitely one of my favourites.
If you're into indie rock or alt-rock, Radiohead, Arca and Corbin, this is definitely something worth checking out! Check it out, visit his BandCamp and follow the artist on Spotify.
---
3) ELJURI – Reflexion
Reflexion is the 5th album of Eljuri, an independent artist from New York City with a not very classic sound. The album's 12 tracks are all catchy and super fun to listen to—the perfect soundtrack for a lazy Saturday afternoon.
The opening track, "Espejo" is a fantastic mix of Latin rock and 80s rock that will get you rocking out in no time at all. The song is so catchy that it will stick in your head for days and make you dance!
It's hard to pick just one favourite track on the album because all of them are so good and unique, but if I had to choose one, it'd probably be "La Voz." This song has a great groove and really gets you moving!
This project is pure tropical rocky tunes, full of dramatic vocals, and harmonies that will put you dancing Salsa listening to heavy metal guitar riffs. Do you bet?
Overall, this album is definitely worth checking out! Listen to all tracks, visit her website and follow her on Spotify.
---
4) CENTERSHIFT – Of…
If you're looking for an EP that will get you through the rest of your day, look no further than CENTERSHIFT's new release, "Of…".
The 6-track release is a perfect mix of alt-rock, hard rock, indie rock, post-hardcore and even a little anthemic pop thrown in there. It's a journey through the musical mind of this creative rock band.
Producers from PopHits.Co described this project as "a collection of songs written over the past year that are representative of the band's growth as indie rock modern artists". From Where We Are is the track that grabbed their attention, so try it out!
CENTERSHIFT hails from Los Angeles and has been writing music for some years now. We can for sure listen to their sound expecting an alternative rock with hints of pop sensibilities that could be on the radio straight away.
This is definitely an album you'll want to check out if you're into alt-rock or indie rock music, and if you want to listen to some great new songs from a band that could become your new favourite. Check out Centershift's EP on Spotify, and visit their website for more information about upcoming tours and events.
---
5) GLENN VALLES – A Troubled Mind
If you've been looking for an alternative-rock single that has a classic sound and is super catchy, look no further. I discovered this artist through Spotify's Discover Weekly playlist, and I'm so glad I did!
The song is called "A Troubled Mind," and it's by Glenn Valles. It's got a bluesy feel with a rock edge and some slight hip-hop influences. The vocals are smooth and soulful, but they're also super edgy—it almost sounds like the artist is singing from the depths of his soul in a way that makes you want to listen over and over again.
Glenn Valles is an independent artist based out of Mumbai, India, whose sound is clearly influenced by classic rock artists like Bob Dylan, Jimi Hendrix, Eric Clapton… basically every cool musician from the 60s through today!
If you love alternative-rock singles with a classic sound or if you're looking for new music to listen to while working out or driving around town, check out "A Troubled Mind" by Glenn Valles, watch his music video, visit his Facebook and follow him on Spotify.
---
6) SØUNDHOOSE – Loner
So, I know what you're thinking: "Another rock band from Los Angeles? I've heard this before." But I'm telling you, the band S⌀undHoose is different. They have a sound that can be described as a "pop-punk emo anthem" and it's just so amazing. Think of a 2022s Linkin Park, it's even better!
I first found them on Spotify, where they had a single called Loner that was blowing up their charts and getting tons of plays. It was unlike anything I'd heard from an emo-rock style indie band before; it had this nostalgic feel to it that made me feel like I was listening to music from the 2000s again—it brought back memories of my favourite bands growing up.
It wasn't until later when listened to their last album Quarantine Psycho – a previous release – that I realized how incredible they really were: every song on the album has its own personality; there isn't one song that sounds like another! In addition to that, every song on the album has memorable lyrics about emotions and heartbreak—something we can all relate to!
If you like alternative rock music with some emo-core elements thrown in then S⌀undHoose is definitely your new favourite band! Watch their amazing music video, check out their website and follow them on Spotify.
---
7) ERIC ALEXANDRAKIS – London Girls
If you're looking for a new, melodic sound to get you through the day, the Greek indie pop artist Eric Alexandrakis is a good bet. With his latest single "London Girls," Alexandrakis has proven that he's a force to be reckoned with in the music world.
This single brings back memories of pop music from the 80s and 90s, but it also has a modern twist that makes it feel fresh and relevant. It's got an electronic edge that makes it great for dancing, while also having enough depth to make it work as a background track for your commute or even just when you're hanging out at home.
The lyrics are relatable—they're about a time the artist spent in the UK, and quickly learned that London's underground – the famous Tube – is a place to see pretty girls. It's a song about a real-life experience.
There's something particularly poignant about the chorus, about meeting someone on the Tube and seeing them, again and again, the next day or week, sometimes falling in love with them.
We can see the artist found out there is something seductive about London girls. Check it out, visit his website and follow him on Spotify.
---
8) SAUCY POSSE – Sparky's Bargain Warehouse
If you've been looking for a fun, funky track to add to your collection, we suggest Sparky's Bargain Warehouse by SAUCY POSSE. This indie rock group has been making music for some years, and they're still going strong.
The 12-track album opens with a song called "5 O'Clock" which is a catchy pop tune with an upbeat tempo and catchy lyrics, you will accelerate your mood here.
The next track is "Break Your Heart" which is a slower song with a funkier sound. From there, the album continues to explore different genres of rock and pop, including punk rock and ska influences along with more traditional alt-rock sounds.
The vocals are smooth throughout the album—especially on tracks like "Take My Heart" and "Spring Mix". But the overall sound is upbeat and energetic without getting too cheesy or over-the-top.
It's just right for listening while you're working out or driving around town on errands. Check it out, visit the artist's website and follow on Spotify.
---
9) TRACKSUIT – Hidden Worlds
TRACKSUIT is a soft rock band from Chapel Hill, NC. Hidden Worlds is their latest album and will make you feel nostalgic for the 90s—a time when alternative rock was getting popular and artists were still writing catchy songs about love or expressing them as society protesters. In this album, the band TRACKSUIT has brought back all of those feelings and more with its quirkiness and classic sound.
The classic sound is most evident in "American Junkie" and "Ghost Of Rome"—two songs that are definitely reminiscent of songs from the '90s. In both songs, the lyrics are quirky, yet they still seem to be written in a way that feels authentic to TRACKSUIT themselves.
The instrumentals also add to this authenticity by giving the listener a feeling of being transported back in time, something young or about youth, rebellious, something that makes you feel alive.
On the other hand, there are also some songs on Hidden Worlds that give off a more modern vibe. One such example would be "Inner Space Monologue".
This is a song that features more electronic elements than anything else on the album but still manages to retain its classic sound at times as well, especially towards the end. Now, you should check it out, listen to their entire portfolio, visit their website and follow them on Spotify.
---
10) ALEC BERLIN – Roygbiv
The soft rock artist ALEC BERLIN is the hidden gem of independent music. Their song ROYGBIV is a beautiful instrumental track that has been making waves in the indie scene, and it's easy to see why.
The smooth guitar playing and "emotive" melodies create a soundscape that's perfect for relaxing or getting some work done. This is the kind of song that you can put on repeat and listen to all day—it's just plain good!
While most people think of rock as something loud and aggressive, there are also many artists who create softer tunes with more subtle sounds. Alec Berlin is one of them. His music has just enough of an edge to keep you interested but not too much so that it becomes overwhelming or distracting from the main focus: the guitar work.
And the best part? He has more where this came from! If you're looking for instrumental music with a unique twist, check out this artist's website, and follow them on Spotify so you don't miss out on their next hit.
---
Yearning to navigate the pulsating universe of Classic Rock, Alt Rock, and possibly something more? Immerse yourself in our music…
About Author