Rebellious Rhythms: Hard Rock, Pop Rock and Among the Indie Music Scene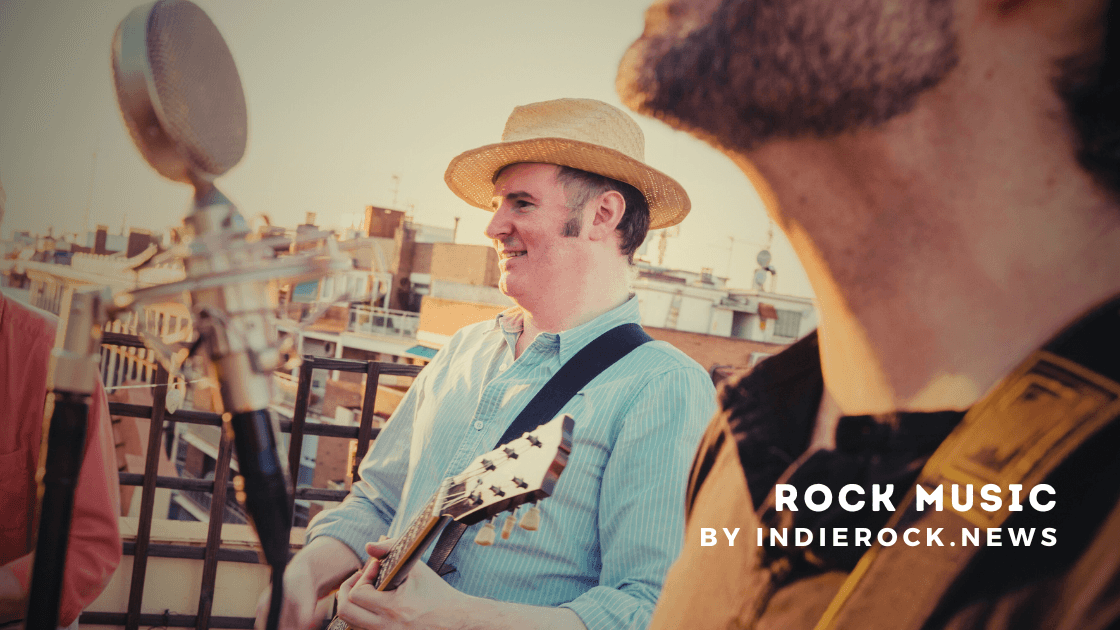 Are you after a sonic escape that is as soul-stirring as it is foot-tapping?
Get ready to dive in with our music review article, a decisive journey through the realms of Hard Rock, Pop Rock, and beyond, navigated by the guiding star of independent music.
Our expedition begins in the vibrant culture of Hard Rock, where independent artists ignite a firestorm of emotion, fusing gritty riffs with anthem-like refrains. We then hurdle into the captivating Pop Rock scene, showcasing music makers who blend mainstream appeal with an individualistic flair, creating a unique music style that's catchy yet substantive.
CHASING SHADOWS releasing Emily
Their knack for crafting an earworm places them firmly among today's most intriguing independent rock bands.
Craving to uncover the unexpected gems of the independent music terrain? Check it out, follow these rockstar rebels on Spotify, and rock out to our custom-created playlists. 'Rebellious Rhythms,' invites you on a musical joyride not to forget!
---
1) THE PULLTOPS – Wide Awake
Hailing from Milwaukee, United States, the indie rock band THE PULLTOPS brings us their latest single "Wide Awake." This captivating track highlights the band's unique ability to blend catchy 80's rock with a modern indie melodic pop-rock sound. The powerful male vocals, reminiscent of well-known artists like U2 and R.E.M., work in perfect harmony to create a memorable listening experience.
A notable quote praising the quality of their music is: "THE PULLTOPS masterfully combine hook-laden melodies with a refreshing alternative rock edge." This single is a compelling example of their dynamic range and demonstrates their ability to craft innovative alt-rock pop that resonates with listeners across generations. Their sound embodies the passionate energy of rock icons while infusing a distinctive US-based culture flair.
Don't miss this opportunity to delve into this incredible band's music! Check out "Wide Awake" and visit their website. Be sure to follow THE PULLTOPS on Spotify and like and listen to our playlist of their best Alternative Rock tunes.
---
2) JENNIFER TEFFT- Love and War
Recently named Female Performer of the Year in the New England Music Awards, Jennifer Tefft from Boston, MA is back with a bang! She has just released her highly anticipated single "Love and War" from her upcoming 6th album.
With her powerful and captivating vocals, Tefft showcases her talent in the alternative rock genre. Her music, reminiscent of classic rock legends like Foo Fighters and Pat Benatar, brings a refreshing and exciting sound to the contemporary music scene.
"Love and War" is an absolute gem. As one reviewer puts it, "Tefft's unique blend of alternative rock and singer-songwriter vibes creates a dynamic and infectious track that will have you hooked from the first note."
If you're a fan of alternative rock or simply appreciate the classic sound of great female vocals, Jennifer Tefft is an artist you need to keep an eye on. Be sure to check out her website, follow her on Spotify, and most importantly, listen to our curated playlist featuring her latest single. Experience the vibrant and electrifying world of independent music with Jennifer Tefft.
---
3) JOHN TAGLIERI – Talk To Me
John Taglieri is an independent artist from Hanson, MA, United States, who has been making waves in the music industry with his unique blend of rock and pop. His latest single, "Talk To Me," showcases his exceptional talent and proves why he is a force to be reckoned with in the music scene.
Taglieri's music effortlessly combines the best elements of rock and pop, resulting in a sound that is both fresh and familiar. With his powerful vocals and catchy melodies, he creates a listening experience that is truly captivating. As Taglieri himself puts it, "My music is the perfect fusion of hard rock and singer-songwriter vibes."
Drawing inspiration from renowned artists like Bruce Springsteen and Bon Jovi, Taglieri has carved a niche for himself in the genre of rock. His music pays homage to the classic rock sound while adding his own unique touch. One can't help but be drawn to his relatable lyrics and infectious hooks.
Taglieri's music is easy on the ears but will leave a lasting impression on your soul. His talent shines through in every note, and his dedication to his craft is evident in his captivating performances. As one listener aptly described it, "Taglieri's music is like a breath of fresh air in the music industry. His sound is so authentic and timeless, it's like listening to classic rock for the first time."
If you're a fan of rock, and pop, or simply enjoy easy-listening music, you owe it to yourself to check out John Taglieri. Visit his website, follow him on Spotify, and make sure to listen to our curated playlist featuring his incredible music. Trust me, you won't regret it.
---
4) TOM TIKKA & THE MISSING HUBCAPS – Fire and Ice
Stepping onto the musical world stage, hailing from the icy cradle of Helsinki, Finland, is the independent artist Tom Tikka & the Missing Hubcaps, carving a path in the indie melodic pop rock genre. They captivate the listener with a Scandinavian-inspired, Nordic-based culture resonance that echoes with a classic, rock-pop sound. Within this symphony of sound is a perfect blend of 80's rock and 90's rock that holds a surprising touch of AOR, evoking an aura reminiscent of the likes of famous artists like Journey and Styx. An extraordinary characteristic of his works is the strength of male vocals.
Continuing on the hot streak initiated by the smash spring hit, "Something New", it's evident that the band's latest single from the upcoming album, "Rainbows and Dead Flowers", is indeed "Fire and Ice". Infused with elements of singer-songwriter lore and a soft rock touch, it is a testament to a timeless classic sound. An industry guru reviewed it, saying, "It is as if you've stirred a crackling fire and bit into a crisp apple simultaneously."
I urge you, to plunge into this invigorating world of Tom Tikka & the Missing Hubcaps. Visit their website, and follow the artist on Spotify, ensuring you also like and listen to our playlist. The journey this music presents is definitely worth the effort to check it out!
---
5) JACOB AND THE STARRY EYED SHADOWS – Rise
Indie rock artist JACOB AND THE STARRY EYED SHADOWS is stirring up the music scene from Glasgow, United Kingdom. He is an independent artist with a classic sound, carrying an echo of the famous pop-punk singer-songwriter, Billie Joe Armstrong. His latest single "Rise" is a melodic pop-rock masterpiece, radiating a unique blend of Scottish based culture and indie melodic pop rock.
The lyrical complexity in "Rise" and the raw power of his male vocals create a dynamism reminiscent of emo rock heroes, evoking sentiments both grand and intimate. As one review astutely commented, "his music provokes a constellation of emotions while maintaining an air of raw authenticity".
JACOB AND THE STARRY EYED SHADOWS' music competes in style and substance with the greatest indie rock and pop punk bands. Hence, you'll want to check his music out, visit his website, and follow him on Spotify. Also, don't forget to like and listen to our playlist featuring his music and more.
---
---
6) CHRIS CAULFIELD – Antigravity Mind Chamber
Toronto-based independent artist Chris Caulfield has been making waves in the alternative rock genre with his recent single "Antigravity Mind Chamber." His distinctive sound and style evoke the powerful male vocals of famous artists like Jeff Buckley and Thom Yorke. "Caulfield's music takes you on an ethereal journey filled with passion and creativity," says one ardent fan.
Drawing on the Canadian indie rock scene's rich heritage and the darker shades of alternative pop, Chris Caulfield masters the art of creating a compelling art rock experience. His innovative use of intricate melodies and quirky, unconventional instrumentals propels his music beyond the ordinary, leaving listeners wanting for more. Dive into Chris Caulfield's music and indulge in the captivating dark-pop resonance.
Fans of mesmerizing singer-songwriters would do themselves a favour by checking out Chris Caulfield's "Antigravity Mind Chamber." For seamless connectivity, visit his website, follow him on Spotify, or like and listen to our curated playlist championing the very best of alt-rock pop and inspirations from the Canadian-based culture.
---
7) NO SIGNAL – Distorted Reality
Emanating from Boulder, CO, alternative rock collective NO SIGNAL has pioneered an unprecedented sound voyage with their freshest masterpiece, "Distorted Reality." Like a cool breath of elevated air, the band's newest offering is a rich tapestry of alt-rock pop and art rock. Riding on the wings of the graceful male vocals, you are serenely transported through a panorama of alternative rock landscapes.
In "Distorted Reality," NO SIGNAL displays powerful skill and flexibility typifying an avant-garde approach that can be likened to greats such as Pixies. Their unique brand of synth indie rock is resounding and memorable, not unlike their larger-than-life US-based culture. "Cinematic, thrilling, and with an edge sharper than a razor," is how it's best described – a testimonial to their immensity and command in the indie rock world.
NO SIGNAL is the echoing future of art rock and they deserve a listen. Engross yourself in "Distorted Reality", you not only hear it but indeed, experience it. Make it a point of duty to stop by their FaceBook, become an ardent follower on Spotify, and flood our playlist with likes and listens. This is an alternative rock at its zenith.
---
8) CRUX – Empty Home
From the heart of the North England-based culture, a rare musical gem known as CRUX emerges. Their newest single, "Empty Home," truly encapsulates their quintessentially English Indie Rock sound, with an amalgamation of frenzied rhythms and faultless male vocals. It reminds us of Arctic Monkeys in its melodic prowess, yet its emotional resonance grants it a distinctive niche of its own.
The second paragraph demands your undivided attention as we dive into their unique alt-rock pop sound. This Newcastle upon Tyne band has crafted a tune teeming with infectious hooks and lyrical depth. Their slant of rock heralds a fresh aura that is seldom experienced, evoking the likes of Oasis. Even the toughest of music critics have lauded their soundscape, with one echoing, "CRUX is a quasi-nobility in the realms of independent music."
The tangible talent present in "Empty Home" does more than validate the influence of a UK-based culture. It resurrects a beautiful era of rock pop and grunge, imbued with indie melodic pop-rock likability. Fellow listeners, do yourself a favour, check it out, follow CRUX on Spotify, and succumb to the allure of our carefully curated playlist. Visit their website too, as it is as artistically individualistic as their sound.
---
9) VIC DA LOOPER – Cat Sounds
The United States, particularly El Paso, TX, has clearly played a significant role in the creation of Vic Da Looper's latest single, "Cat Sounds." This outstanding song masterfully combines alternative rock and dream pop elements, smoothly enveloping the listener in a euphoric musical experience. A quote that perfectly describes Vic Da Looper's music is, "It's like stepping into a dream where the soundtrack is crafted by your subconscious."
Think of the indie rock and post-punk vibes of famous artists like The Strokes and Arctic Monkeys, and you'll get a sense of what Vic Da Looper brings to the table. "Cat Sounds" is infused with psychedelic notes and captivating shoegaze, providing a fantastic listening experience. Rich with synth indie rock and chillwave, Vic Da Looper's sound is both innovative and inviting.
Don't miss out on this extraordinary artist! Be sure to check out Vic Da Looper's Facebook, follow him on Spotify, and enjoy "Cat Sounds" in our playlist. Also, explore his experimental electronic music and soulful male vocals that reflect the US-based culture he embraces. You won't be disappointed!
---
10) CHASING SHADOWS – Emily
Hailing from Rhyl, United Kingdom, Chasing Shadows breaks onto the music scene, gifting us an anthemic concoction of indie rock, alt-rock pop, and indie melodic pop rock all wrapped up in their latest addictive single, "Emily." Brimming with a classic sound, they pack enough punch to ignite even the most casual rock listeners. Their music intertwines vocal prowess, especially in male vocals, with the kind of catchy melodies that stick to your soul like a leech.
Offering a unique fusion of indie rock and pop punk, they ooze with UK-based culture, sprinkling elements of Welsh-based culture in their work that promise to get your feet tapping and the volume cranking. "Emily" reminds one of the best of indie pop, akin to the likes of Arctic Monkeys or Bloc Party. Their knack for crafting an earworm places them firmly among today's most intriguing independent rock bands.
Resounding with praise, it's apt to say "Their music transcends norms, creating a soundscape that's anthemic yet deeply intimate." Dive into the immersive universe they've designed, unearthing the irresistible essence of rock pop. Revel in the fresh take on indie rock they serve. Follow Chasing Shadows on Spotify, check their website and immerse yourself in the dynamic playlist we curated. This is music that lingers, find out why.
---
Craving a vibrant exploration across the musical landscapes of Alternative Rock, Pop Rock, Acoustic and other genres? Dive headfirst into…
About Author