The Best Rock 'n' Roll And Soft Rock Playlist – 10 Songs For When You Want Something New And Heartwarming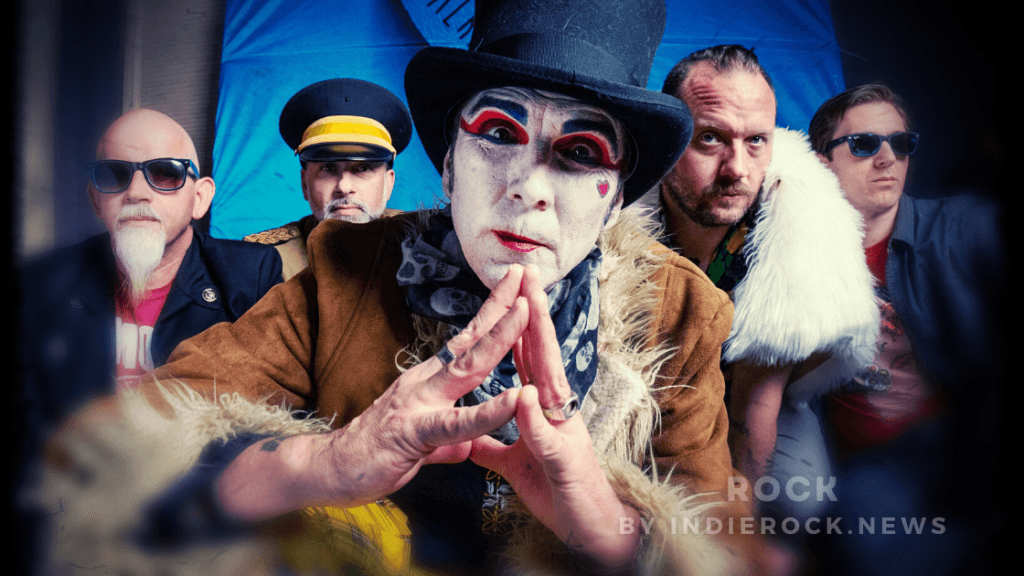 Aside from the fact that the independent music industry is full of amazing and talented artists, their songs sometimes take a while to reach the radio, making every new song an adventure in itself.
Sometimes I prefer a rocky and upbeat tune, sometimes I just need some new and relaxing music to listen to and calm down. For example, soft rock is perfect for unwinding after a long day.
So I decided to publish this article, which has a carefully selected playlist of rock 'n' roll and soft rock songs! This is a must-have for rock fans of all kinds, but it is also suitable for fans of indie and pop music.
This niche needs more love. I enjoy listening to and reading about new rock music from independent artists that are hitting the scene these days, but then again so do a lot of other people. Most of what's out there on the topic is covering some indie artist that has been around for a while or running down a long list of new music releases from major labels.
Hey! Some of us need some freshness in music. Some are tired of listening to the same rock songs and want something modern, soothing, and heartwarming, their go-to genre of music is rock 'n' roll, so there is a lot to explore.
There are plenty of new rock songs out there from independent artists that are worth checking out, and that's exactly why we are here! To bring up a selection of great up-and-coming artists.
The following are ten of my favourite rock songs from recent months that I've found to be particularly enjoyable. You can listen to our full playlist which contains the artists' music, and know more about their work by scrolling down the page.
---
1) CARDBOARD BOXER – Waste My Time
According to the band CARDBOARD BOXER, their single Waste My Time is a song that illustrates the feeling of stagnation.
According to them, a sense of inertia appears to be manifesting itself in the current times, especially in the eyes of those who are watching time passing in front of them.
" In this day and age, it is common to feel like nothing is changing and nothing is getting better".
Their band has been performing together for over five years now and they make music that is real to them, their identity.
They cover sad topics and hide them behind catchy choruses. They call it high-acuity rock n roll with an indie punk flare.
Cardboard Boxer is an alternative rock band from the United States, San Diego. They are known for their unique sound and their ability to make great music that you can listen to over and over again.
If you're interested in checking out more of their music, check it out, visit their website and follow them on Spotify.
---
2) STRANGELY ALRIGHT – Not The End
If you're looking for the perfect soundtrack to your next road trip, look no further than Tacoma-based band STRANGELY ALRIGHT. Their single "Not The End" will have you feeling like you're cruising down the Pacific Coast Highway with the top down and your favourite tunes on blast.
The song is a perfect blend of alternative rock and classic rock sounds that takes listeners back to the golden age of rock n' roll. With lyrics about life experiences and somehow emotional and provocative, it evokes memories of classic bands like Aerosmith and Journey—but with a modern twist that makes it uniquely STRANGELY ALRIGHT.
This song is an excellent example of how to keep things fresh while staying true to their roots. It's catchy, fun, and easy to sing along with—and we guarantee you'll find yourself humming along by the end of it! Check it out, visit the artist's website and follow on Spotify.
---
3) THE RUBY TEARS – Shifting Sand
If you want to get your ears around some new music, check out THE RUBY TEARS' new EP, Shifting Sand. The three-track EP is a perfect introduction to this UK pop-punk band's sound: it's got a classic sound with a more modern twist. It's post-punk with a dash of power pop, and it's all wrapped up in some sweet vocals from the band's male lead singer.
The first track on the EP, "Small Town Valentine" has a great balance between fast and slow, loud and soft—but it never loses its flow or structure. I would define it more as soft rock, and I just loved it.
The second track, "Broken Toy", has an especially catchy chorus that will be stuck in your head for days. And finally, "Smash" takes things down a notch—with its slower tempo if compared to post-punk, and calmer tone—but still keeps things interesting with its unexpected chord changes and its almost haunting vibe at times (it's probably no surprise that it was entitle inspired on the ocean).
If you're looking for some good indie rock tunes to add to your playlist or just want something new to listen to while you're working out or driving around town, check out THE RUBY TEARS' new EP! Check it out, visit the artist's BandCamp and follow on Spotify.
---
4) AJAY MATHUR – Talking Loud
Talking Loud is the latest single from Swiss singer-songwriter AJAY MATHUR. The song is a powerful anthem with a deep groove and soulful vocals, reminiscent of classic rock pop from the 70s.
The song starts off with a catchy guitar riff that will get stuck in your head for days. Then it's followed by the singer's smooth voice, which floats over the drums and bass with ease. The chorus is full of soaring vocals that are sure to make you want to sing along! The bridge features a funky guitar solo that will have you dancing in your seat—or even better: on the dance floor!
The artist is very versatile. In light of the songs he has written, Ajay Mathur presents "Koko and the little boat", his first children's book that was inspired by his songs. "Koko and the little boat" is available in English and German as an e-book and as a hardcover book.
Overall, his portfolio is diverse and ready to be explored by you. While Talking Loud is an upbeat tune perfect for any occasion. It's fun but still serious enough to listen to while driving or working out—it'll keep you energized without feeling too upbeat. Check it out, watch his music video, visit the artist's website and follow on Spotify.
---
5) AZA BROWN – Sticky Situations
AZA BROWN is a young independent artist from Chesterfield, UK. His single, "Sticky Situations," is a mix of alt-rock, British indie pop, and soft rock. It's got a psychedelic feel to it—almost like it would be right at home in an '80s movie soundtrack.
The song starts off with a very gentle guitar riff that sounds like it could have come straight out of The Beatles' White Album—and if you listen carefully, you'll notice that there are plenty of other references to their music throughout the track.
As soon as the vocals come in, you know you're listening to something special: they are rich and expressive, with just enough reverb to give them some depth and dimensionality.
The lyrics are smart; they're also well-crafted and poetic without being overly intellectual or pretentious—they're just right for this song. And while there are plenty of catchy melodies throughout, there are also some great instrumental moments where you can really hear all band members coming together in perfect harmony (literally).
It's hard not to be impressed by Brown's portfolio, you should explore that too. If you like alt-rock with an '80s twist and great vocals, give this one a listen! Check it out, visit the artist's website and follow on Spotify.
---
6) ANDY CROWE & THE EISEN FAMILY – Not Crying Today
Andy Crowe & The Eisen Family's new single, "Not Crying Today," is a soulful rocker that is guaranteed to get you moving.
This is a song for the people who are tired of hearing about how great life is, and want to hear about how it can also be pretty hard. This is an anthem for those who have had their hearts broken, but aren't giving up on love.
This is the kind of song that you can put on repeat and listen to over and over again without getting tired of it—in fact, it just gets better every time! The guitar riffs are smooth and catchy, and there's a ton of heart in this song. The vocals are clear and crisp, allowing you to feel everything the artist is feeling when they sing this powerful tune.
The best part? It's an independent artist! That's right: there is freedom for producing according to their real identity. This is someone who has written their own music, recorded their own sound effects, and taken all of these things into account when writing lyrics—it's all 100% original!
If you're looking for something new but still want some old-school rock sounds mixed in with some pop vibes, check out Andy Crowe & The Eisen Family's Not Crying Today single today! Check it out, visit the artist's YouTube and follow on Spotify.
---
7) (((S)))) – Maverick
It's no secret that I'm a sucker for a good, dark wave. And Denmark-based independent artist (((S)))'s 10-track new album Maverick is the kind of stuff that makes me want to stay up all night, listening to my favourite songs over and over again.
In fact, the whole album is full of songs that are perfect for late nights and early mornings: it has the same kind of vibe as bands like Cocteau Twins or The Cure—that is to say, it's not exactly happy music, but you can't help but feel like you're floating on air when you hear it.
The album starts off with "Big Black Beautiful Bird" an intro song that sets up the rest of the album perfectly. It's got a great beat with an 80s vibe (and if you're anything like me, you'll find yourself singing along) and then moves into some darker territory with "Nighttrain To Nowhere" (which has an almost pop-rock sound).
The next track, "Mama, Do You Think It's Gonna Rain All Day", is definitely one of my favourites: it's got this post-punk feel that reminds me of some of my favourite bands from back in the day (like Joy Division).
In fact, there are similarities with many different popular bands from the 80 and 90s. So let's dive into their retro rock dimension, Check it out, visit the artist's BandCamp and follow on Spotify.
---
8) DREAM OF A MAN IN A TOP HAT – Opposite Poles
The Boston-based alternative rock band DREAM OF A MAN IN A TOP HAT released their single Opposite Poles last month. The song is an energetic blend of psychedelic rock and noise rock, with strong influences from post-punk, art rock, and alternative sounds.
The single starts off with a slow build-up: the drums kick in and the guitar comes in with a warm, fuzzy and distorted tone that's reminiscent of shoegaze bands like My Bloody Valentine.
The vocals are distorted and echo-y—a little reminiscent of early Smashing Pumpkins—with brief moments where they come through cleanly.
The lyrics are interesting: they're a bit dark but also hopeful at times. The song builds up to an exciting crescendo before settling down again into a more relaxed mood as it ends. Overall it's a really fun listen!
If you're looking for something different, trippy and interesting, I'd definitely recommend checking out DREAM OF A MAN IN A TOP HAT's album Opposite Poles on Spotify, visit their website and follow them!
---
9) FILIP DAHL – Walking Towards Eternity
FILIP DAHL is a blues rock artist from Norway, and his new single "Walking Towards Eternity" is an amazing example of why the Norwegian rock scene is so great. The song has a classic sound that reminds me of the 80s, but with a modern twist. It's as if Dire Straits had been around in 2022!
Filip Dahl's music is perfect for long drives through the countryside, or just sitting at home on a Saturday morning drinking coffee and chilling out.
It's got that relaxing vibe, but it also has a lot of energy—you can tell that Filip knows how to get into the groove while still playing around with different styles and sounds.
I love how he blends together different types of music (blues rock, prog rock), but still keeps his own unique sound. When I listen to "Walking Towards Eternity," I feel like I'm listening to something new—but at the same time, it feels like something familiar because of how well it fits into the overall rock scene right now.
I can tell you, he is amazing, he can tell a whole story with an instrumental track. No lyrics, but you can stop listening and will ask for more. Check it out, watch his music video, visit the artist's YouTube and follow on Spotify.
---
10) MINAMI DEGUCHI – Please Me (feat.Jemma Killen)
If you're looking for a new dark rock and emo style song to bop your head to and sing along with, then look no further. It's super emotional, but please don't cry!
We're here to tell you about a new single by MINAMI DEGUCHI, an Australian band that combines the best of alternative rock, emo-pop-punk and pop-rock. The song is called "Please Me (feat. Jemma Killen)."
The song was released last month and has been getting rave reviews from all over the world. It's currently available on Spotify, iTunes and more.
The track features vocals from both Jemma Killen and Minami Deguchi, who have worked together on this project, but we hope they bring more of that. The two singers have combined their voices perfectly in this track, resulting in an anthem that is sure to become one of your favourites!
The guitar work on this track is monstrous, we just loved it. We highly recommend checking it out — visit their BandCamp and follow them on Spotify!
---
Yearning to navigate the pulsating universe of Classic Rock, Alt Rock, and possibly something more? Immerse yourself in our music…
About Author